Our Practice
We provide services to our patients on all three levels as we have three doctors and offer services that range from general dentistry, implant placement and restorations, myofunctional therapy, orthodontia, TMD and OSA treatment.
Dr. Kimberly Meyer, DMD
Dr. Meyer received her Doctorate of Dental Medicine with honors from Tufts School of Dental Medicine in Boston in 1998. She completed studies in Sleep and OSA in a Mini-residency at Tufts. She is a graduate of Dawson Center for Aesthetics in St. Petersburg, FL. Dr. Meyer is a Fellow in The American Academy of Craniofacial Pain and a Diplomate of the American Board of Craniofacial Dental Sleep Medicine.
Dr. Meyer became interested in early interceptive orthodontics and airway issues early in her career. She started her education with mini-residencies with Dr. John Witzig and Dr. Derek Mahoney. She opened her own dental practice in 1998 directly after graduating. She has spent the last 20 years furthering her education and skills to treat OSA, early malocclusion, UARS and TMJ problems for adults and children.
Dr. Meyer is the Director and owner of the TMJ and Sleep Therapy Centre of New Hampshire, TMJ and Integrative Wellness and Meyer Family Dentistry. There are 60 TMJ and Sleep Therapy Centres spanning 7 countries to network and collaborate on educating and treating patients with these problems. Her education continues by working with the top leaders in the fields of Sleep, TMJ, Craniofacial Pain and Orthodontics from around the world. She is honored to have learned and continue working with Dr. John Witzig, Dr. Derek Mahoney, Dr. Steven Olmos, Dr. Noshir Mehta, Dr. Jamison Spencer, Dr. Mariano Rocabado, Dr. German Ramirez-Yanez, Dr. Ed Lipskis, Dr. Chris Farrell and Dr. Barry Rapheal.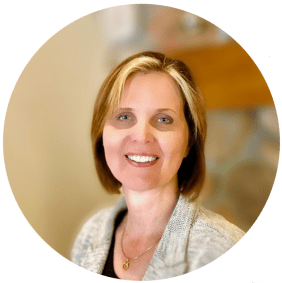 Dr. Ingjerd Bergstedt, Full Time Associate Dentist
Dr. Ingjerd is committed to providing her patients with exceptional patient-focused care. She completed her General Practice Residency at the University of Kentucky in 200. She graduated from the University of Louisville School of Dentistry, Class of 2005. She earned her B.S. at Brigham Young University in Microbiology.
Dr. Ingjerd was born in Norway and carries dual citizenship. She has lived in Utah, Washington state, Kentucky and New Hampshire.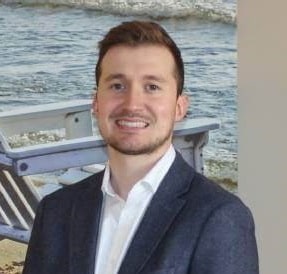 Dr. Peter Wilson, Part Time Associate Dentist
Dr. Peter Wilson is a kind, compassionate general dentist who combines comprehensive care with a gentle, caring chair-side manner. His desire to help people led him to become a dentist, where he focuses on preventive, restorative, and cosmetic care. He is a Certified Invisalign provider.
Dr. Wilson attended the University of Dayton in Dayton, OH, receiving a Bachelor's degree in Biology. He went on to attend Boston University, earning his Doctorate of Dental Medicine while falling in love with beautiful New England.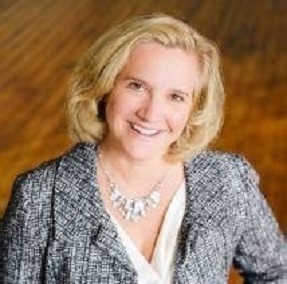 Dr. Leslie Bouvier, Part Time Associate Dentist
Needless to say, Dr. Bouvier loves being a dentist. She is open and honest, and her appreciation for excellence makes her patients feel instantly at ease.
She is a 1992 graduate of the University of Connecticut and received an advanced degree in General Dentistry in 1993 at the State University of N.Y. at Stony Brook. Dr. Bouvier has also completed several advanced education courses at the Las Vegas Institute (LVI), the world's premier postgraduate center for cosmetic dentistry and recently attended the Biocare World Tour where she participated in a three-day course that focused on new implant and restorative techniques.
Mission Statement
We are a team of highly skilled, caring professionals providing the highest level of service and education, with integrity and compassion to our patients. Our commitment to helping them keep their teeth for their whole life in optimal health, comfort, function, and esthetics is accomplished in a comfortable environment with the best and latest in dental technology. We are serious about helping people look and feel better through continued education and developing skills to improve and maintain the highest quality of care. We take a holistic approach to patient care for all. We support, encourage, and honor the doctors, the patient and each team member of the practice. Together we hope to celebrate success and lifelong relationships in our ultimate mission to achieve the best oral and overall health we can achieve.







Schedule Your Appointment